Medical Terminology Faculty Tips
Use information from Medical Terminology Faculty Tips Posts in any way that may be helpful for teaching and learning medical terminology.
Print them, link to them, use them live in your online or face-to-face classroom, or assign them as work toward extra credit.
---
Play These Popular Games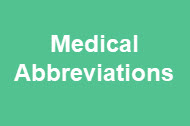 The healthcare field is rich with medical abbreviations. While useful for saving time, errors can oc...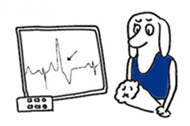 Celebrate Valentine's Day with us by solving the cartoon word jumble to find a term associated with...
Acronyms are commonly used in medical and everyday language. Often, we use an acronym without knowin...