Generic – Official Name of the Drug
Generic names are assigned by an official body – the United States Adopted Names Council, once a drug has been approved as safe and effective by the FDA (Food and Drug Administration.)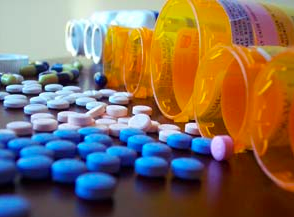 Brand Names – Company Trademark Name
Brand names (also called trade names) are developed by the company or companies that manufacture them. Brand names identify the drug as the property of the company.
 Comparison 
Drugs have only one generic name whereas there can be more than one brand name.

Brand names are capitalized and generic drug names are not.

For example, Motrin and Advil are brand names for the generic drug ibuprofen.
Take the Brand and Generic Drugs Quiz as often as you like; only you see your results.
Read more on Drug Naming
Take Other Medical Terminology Quizzes >
Like this post? Share it with friends!